Cargo and forwarding agents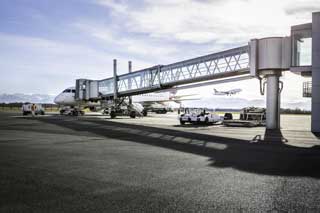 Contact
You want to contact the cargo department ?
Cargo Department
Tél. : +33 (0)5 59 33 33 00
Fax : +33 (0)5 59 33 33 29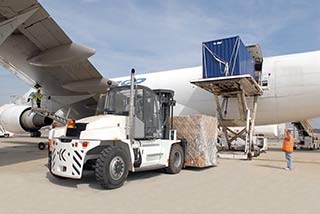 Forwarding
Forwarding agents based at the airport

Dimotrans
+33(0)5 59 12 31 49
Transportation of horses
Equestrian tourism, "Concours Complet****" (top level 3-day eventing competition), stud farms, training centre, race track, veterinary clinic, "concours d'attelage" (harness competitions).
Horses are a major part of life in Béarn and the south-west of France.
Pau-Pyrenees Airport's horse transportation service allows flights to be chartered to transport your horses Europe-wide.
Our services will save breeders, owners and trainers time and will minimise stress for your horses !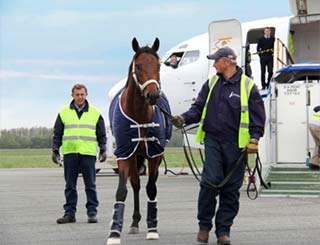 Services available :
Transit centre
Specialist carriers available
Approved personnel
2 500 m runway
All-weather landing
Opening H24, category D
Border Inspection Post approval in progress
Contact
Cargo : Olivier Poux
Tél. : +33 (0)5 59 33 33 31
Download the Equine freight booklet