Presentation
Pau airport's size means that passengers are processed very quickly.
The quality of its welcome, aeronautical facilities with an operational services that can individually process pilot requirements, makes Pau the perfect airport for a demanding clientele.
The region's economic and tourism vitality also make Pau a preferred destination for business aviation.
Your personal contact : PAU operations
Tél. : +33 (0)5 59 33 33 53 Open 7 days a week
Fax : +33 (0)5 59 33 33 22
SITA address : PUFAPXH
Plaquette Aviation d'affaires-Business aviation book
Handling
Charges and Services guide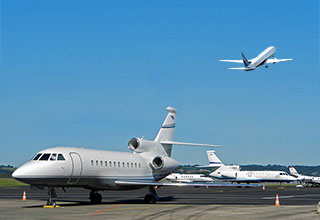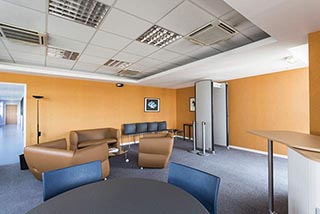 Procedures
Simplified flight processing procedures :
For passengers
An area exclusively dedicated to business aviation: accessibility, comfort and discretion.
Welcome, passenger transport, baggage delivery. Optional personalised welcome.
Meeting point in Maryse Bastié Lounge (option for people who come and pick up passengers to wait in the lounge).
This Lounge is located between the runway and the public area. A private car park is located at the bottom of the steps to the lounge.
The lounge is just a stone's throw from the commercial part of the terminal building housing car rentals, a gastronomic restaurant and meeting rooms.
For crews
Secure parking areas reserved for business aviation.
FBO assistance: 4 options (find out more by downloading the business aviation guide).
An operations service to make technical data available (meteo, Notams, etc.)
Ground handling services, fuel, de-icing, etc. upon request.
A catering service.
Contact :
Tél. : +33 (0)5 59 33 33 23
A waiting room for the exclusive use of crews is located near the runway and offers internet access.