News
Jeudi 12 Juillet 2018
Pau Pyrenees airport traffic increases in June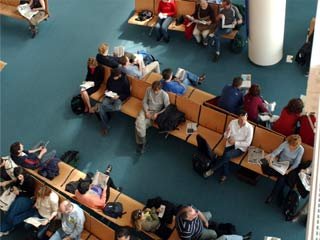 Pau Pyrenees Airport welcomed 60 000 passengers in June (58 091 exactly), that is an increase of 1 % with regard to June, 2017.

This passenger volume represents the highest total over a month since October, 2015.

The increase of traffic is particularly sensitive on lines connecting Pau in Paris Charles-de-Gaulle (11,7 %) and Lyon (14,9 %), thanks to the use of planes moreover big capacity. The line on Nantes pursues its clear ascent with a traffic increasing by 51 % in June.

Lines with dominant leisure activities also obtain excellent results, with one almost double the traffic on Corsica (83,9 %). Since this June and till the end of September, Hup! Air France indeed operates two lines towards Bastia and Ajaccio in non-stop flights, instead of the only one last summer.

This novelty towards Corsica is the 4th opening of line in Pau within one and a half year, after Nantes, Nice and Lille.

The attendance on Marrakech also almost doubled in June (92,7 %), which shows of a greater attractiveness of the airport Pau Pyrenees with the local and regional clientele for the destinations holidays in particular.