News
Lundi 08 Avril 2019
Pau Pyrenees Airport : innovations spring summer 2019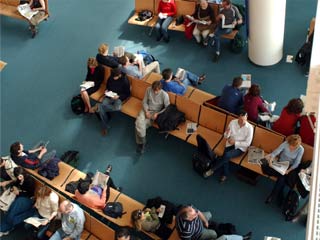 The network of regular airlines at the beginningand bound for Pau will grow rich by several innovations at the time of the season spring-summer 2019.

Hop Air France thus opens new between Pauand Nice, which will be operated all the samedis of the 25 May at August 31st, 2019, with planes of the type CRJ-1000 of 100 seats. The rate is starting from 50€ including all taxes
the one-way ticket.

In addition, Hop Air France extends to the vacancies of Easter its winter connections on Caen, Strasbourg and Lille. These three connections will be served in direct weekly flights between the 6and on April 27th, 2019.

The Pau-Brest line operated by Hop Air France as for it will be prolonged on the totality of the season spring-summer. The flights will be accomplished all the samedis from April 6th to October 26th.

On its side, Air Arabia increases the number of flights on the Pau-Marrakech line. Two frequencies weekly magazines are programmed on the totality of the season, except for the period from May 8th to May 22nd.The offer in seats on Marrakech increases thusby 15%.

Like last year, Paris Orly, Paris Charles-of-Gaulle, Lyon, Marseilles, Nantes and Ajaccio are also served in direct flights, which changes to12 the number of regular destinations connected to Pau.

Lastly, places are still available on severalflights vacancies, towards Portugal, Italy, Crete and Jordan.