News
Mardi 20 Mars 2018
More than 2,000 passengers transported on seasonal lines this winter !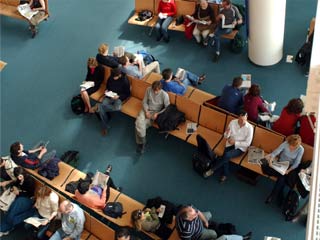 For the first time this winter, direct flights have connected every Saturday North and West of France to the Pyrenees.
The last flights of the season were operated this Saturday, March 17, 2018. The balance is very positive with 2,036 passengers carried and a filling rate higher than 65% on the 2 lines operated, Lille from December 23, 2017 to March 17, 2018 and Lannion via Nantes from February 10th to March 17th.
These lines were aimed at a clientele of skiers, while remaining accessible to all categories of passengers. In order to facilitate access to the ski resorts, Air'py, manager of the Pau Pyrénées airport has set up shuttle buses adapted to flight schedules ...