News
Mardi 11 Février 2020
Air France maintains strong regional anchorage in Pau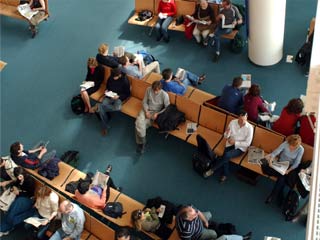 - Over 550 000 passengers carried in 2019
- Two additional frequencies to Paris-Charles de Gaulle in summer 2020
- Frequency maintenance to Paris-Orly, Lyon and Ajaccio
- A strategy of upscale
In 2019, Air France (part of which is operated by HOP!) carried more than 550 000 passengers to and from Pau-Pyrénées.

Customers in the Paloise region are connected to 312 Air France-KLM Group destinations in 116 countries via the three Air France hubs:

- Paris-Charles de Gaulle, served up to 4 times a day, providing access to Air France's vast global network,
- Paris-Orly, served up to 6 times a day and allowing rapid connections to New York, Cayenne, Pointe-à-Pitre, Fort-de-France and Saint-Denis de La Réunion. Two new destinations Medium-haul companies will complete this offer in 2020 : Madrid and Munich.
- Lyon Saint-Exupéry, served up to 3 times a day, making it easy to reach France and Europe, notably Milan, Rome, Bologna and Prague.

NEW :
In the summer of 2020, Air France will offer an additional daily flight to Paris-Charles de Gaulle on Saturday and Sunday.
In addition, the seasonal route to Ajaccio is renewed in the summer of 2020, with 1 flight each Saturday from 30 May to 26 September 2020.
Find all flight schedules on https://www.pau.aeroport.fr/passager/vols