News
Jeudi 18 Octobre 2018
A new Paris CDG - Pau Pyrenees flight this winter with Easyjet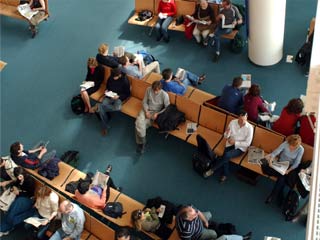 EasyJet proposes a seasonal new line between Paris-Charles-de-Gaulle and Pau-Pyrenees for winter 2019.

The business and leisures travelers will be able easily to join Paris, at a rate of a daily flight. The Parisian customers will be able to fly away towards Pau and the ski resorts of the Pyrenees, thanks to the direct shuttles installation at the beginning of the airport Pau Pyrénées.

It is the 1st line operated by easyJet in Pau.
The flights will be operated from February 4th to March 4th, 2019.
The tickets are as of now available on www.easyJet.com, or since the free portable application, starting from 37€ including all taxes the one-way ticket

Consult the press release