Destinations
schedules flights
holiday flights
Portugal
holiday flights 2023 departing from Pau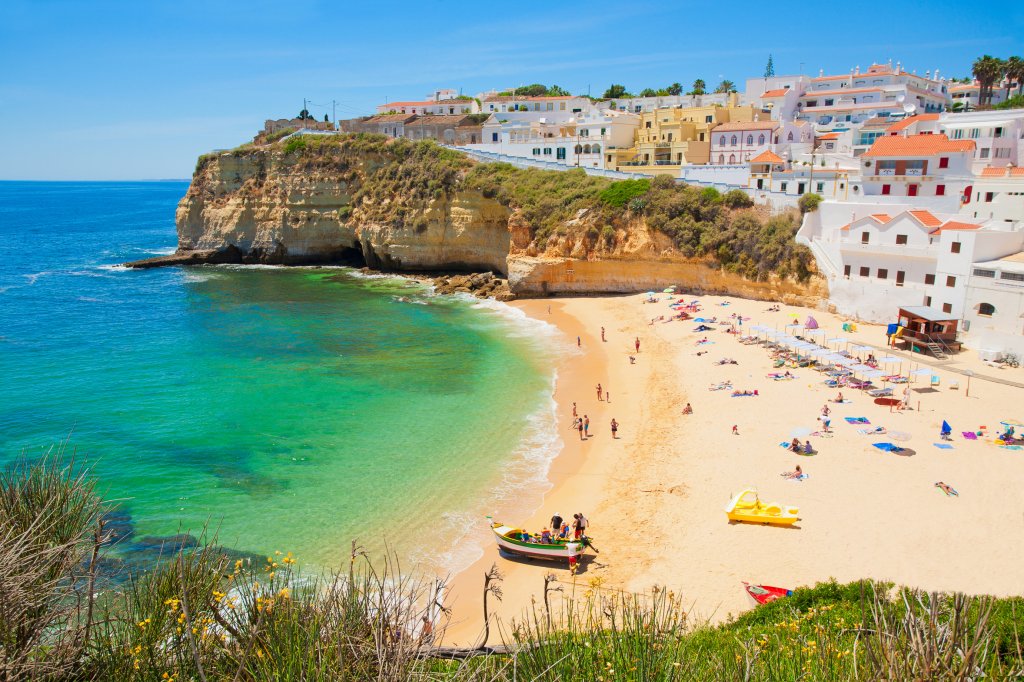 Presentation
Welcome at Faro !
In the Algarve, we cheerfully welcome many visitors. Even the climate is mild and sunny all year round !
There's no shortage of high quality beaches either. Sandy stretches as far as the eye can see, framed by golden cliffs, virtually deserted islands marking the boundary. The ocean, in every shade of blue and mostly calm and warm, invites you for long swims and to indulge in water sports.
And there are also the mountains, where people live in harmony with nature and maintain traditions that they love to share. And the cities. Silves preserves traces of its Arab past and Lagos from the time of the Discoveries. More cosmopolitan Portimão and Albufeira are bustling towns by night and day. Tavira is a showcase for traditional architecture and Faro, the gateway to the region, deserves a long stop to discover its beautiful historic centre.
More information on
https://www.visitportugal.com/en/destinos/algarve
Holiday trips 2023 departing from Pau

Direct flight from Pau to Porto/Faro

From June 1st to 8th June 2023

with Top of Travel

Preferential rate parking in the P2 car park :15€ for 7 days

Reservations are open for groups, associations and individuals.
For more information and reservations, please contact your travel agent.