Destinations
regular flights
holiday flights
Malta
Malta holiday flights 2018 departing from Pau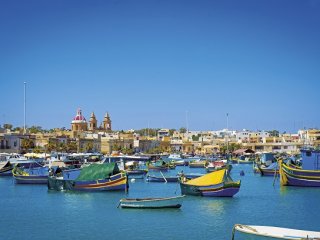 Presentation

Fascinating and mythical, Malta is rightly often described as an open-air museum. But the archipelago also has other resources : a remarkable coast, a soft climate all year round...
Holiday trips departing from Pau
From 6 to 13 September 2018 with Top of Travel
Preferential rate parking in the P2 car park 15 euros for 7 days.
For more information and reservations, please contact your travel agent.
Our destinations in video