Destinations
regular flights
holiday flights
Malta
Malta holiday flights 2020 departing from Pau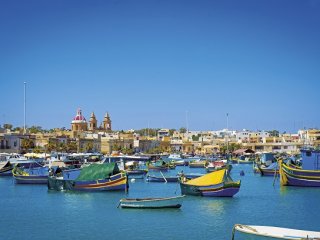 Presentation

Fascinating and mythical, Malta is rightly often described as an open-air museum. But the archipelago also has other resources : a remarkable coast, a soft climate all year round...
Holiday trips departing from Pau
From September 24th to October 1st 2020 with Top of Travel
Preferential rate parking in the P2 car park 15 euros for 7 days.
Reservations are open for groups, associations and later for individuals.
For more information and reservations, please contact your travel agent.
Our destinations in video