Destinations
schedules flights
holiday flights
Croatia
Holiday flights 2022 departing from Pau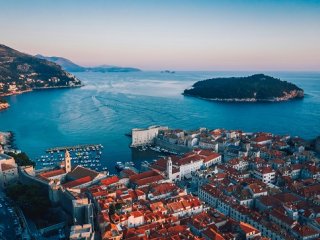 Presentation
In eastern Europe, in the famous Balkans, hides a little piece of paradise bathed by the Adriatic Sea. Discreet, but sublime charm, Croatia may very well have emerged from a fairy tail with its waterfalls, lakes and islands that form a true Eden.
From Zagreb to Duvrovnik, its mystical forests, mountains and caves are endless and make Croatia's landscape one of the most beautiful in Europe.
Holiday trips 2022 departing from Pau
Direct flight from Pau to Dubrovnik
From April 30th to May 7th 2022 with Top of Travel
Preferential rate parking in the P2 car park - 15€ for 7 days.

Reservations are open for groups, associations and individuals.

For more information and reservations, please contact your travel agent.
Our destinations in video