Destinations
regular flights
holiday flights
Crete
Holiday flights 2019 departing from Pau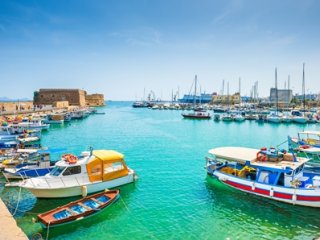 Presentation
Discover Crete !

In the Mediterranean Sea, close to African coasts, the Greek's largest island offers a warm climate which makes Crete a popular destination all over the year.
Heraklion, its capital, bear witness to a wealth of architectural and historical heritage with traditional and cultural influences. You will discover vestiges including the Venetian harbour and the Koules fortress.
Discover wonderful landscapes like Elafonissi or Vaï beaches or the Gorge of Samaria for the more adventurous.
Holiday trip from Pau
Direct flight Pau - Heraklion
From May 13th to 20th 2019 with FRAM

Preferential rate parking in the P2 car park : 15€ for 7 days.

Reservations are open for groups, associations, and individuals. For more information and reservations, please contact your travel agent.
Our destinations in video