Destinations
regular flights
holiday flights
Marseilles Provence
9 weekly flights with Twin Jet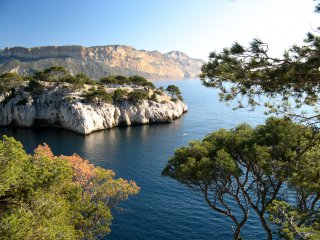 Presentation
Fly Twin Jet to rediscover Provence! Marseilles, France's oldest city rich with 2,600 years of history is a bustling city. Named European Capital of Culture in 2013, Marseilles beckons you in autumn with its hiking in the Calanques, water sports, bouillabaisse, cultural activities, and the "Fiesta des Suds" (a popular and contemporary music festival that takes place in October).

Also revisit Arles and its Antiques, the Camargue, and Aix-en-Provence in its outer region, so picturesque with its colourful markets, its pedestrian-only streets, and more.

Enjoy stays through www.flyprovence.com, starting at €75/night per person.
Location
The Marseilles Airport is located 25km northeast of Marseilles.
Transport
Bus: There are shuttle buses that run between the airport and the Marseilles-St. Charles train station (trip duration of 20-30 minutes).
Taxi: Taxis are available outside the terminal.
Informations
Flight time: 1 hour 20 minutes
Availability: Flights available year round through Twin Jet
Reservations: www.twinjet.fr
Requirements: Valid ID card
Useful links
Marseilles City Pass
With Marseilles City Pass, free access to the city's 12 museums and public transportation (boat transfers, metro, trams, etc.). Valid 1-2 consecutive days. This pass also provides admission to many tourist and cultural attractions.
Flights
To Marseille (MRS)

from 2017/10/29
to 2018/03/24

08:35

09:55


SMTWTFS

T7 062
from 2017/10/29
to 2018/03/24

20:00

21:20


SMTWTFS

T7 068

From Marseille (MRS)

from 2017/10/29
to 2018/03/24

06:50

08:10


SMTWTFS

T7 061
from 2017/10/29
to 2018/03/24

18:15

19:35


SMTWTFS

T7 067
schedules and day are subject to change without notice.