Destinations
regular flights
holiday flights
Naples
holiday flights 2019 departing from Pau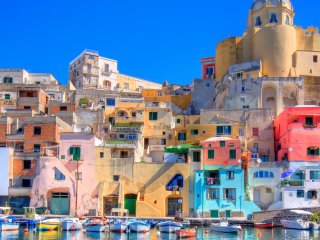 Presentation

Naples is loud and brash, but one thing it isn't is boring. Great food, world famous archaeological sites, and auguably Italy's most picturesque coastline ensure that there is never a dull moment in this busy town. Pizza, ice cream, noisy vespas and towering volcanoes spring to mind when you mention Naples. And while this city doesn't boast the elegance of rival destinations like Venice or Rome, it more than makes up for it in the culture stakes. Rome may have the Colosseum and the Pantheon, but Naples has Pompeii and Herculaneum, two Roman towns preserved forever by a volcanic eruption in 79 AD.
As you'd imagine, Naples' museums are also fit to burst under the weight of antiquities on offer from these two marvellous archaeological gems. Oh, and the city's old town is also a World Heritage Site, so be sure to give it a wonder. But with its mix of Arab, Spanish, French and Norman influences, it's Naples' cuisine that sets it head and shoulders of the competition. This is the home of pizza after all.
More information on http://www.italia.it/fr/decouvrez-litalie/campanie/naples.html
Holiday trips 2019 departing from Pau
Direct flight Pau - Naples
16th to 23th May with Top of Travel
Preferential rate parking in the P2 car park : 15€ for 7 days.
Reservations are open for groups, associations and individuals. For more information and reservations, please contact your travel agent.
Our destinations in video