Destinations
schedules flights
holiday flights
FIGARI
1 weekly flight (on Sunday) with Air France from 10 July to 28 August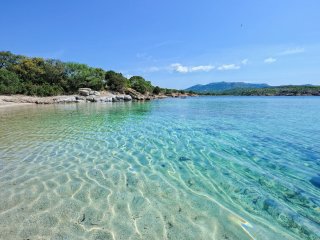 Presentation
Figari is a must in Southern Corsica. The village, located very close to key towns like Bonifacio and Porto Vecchio, has everything to please and has undeniable assets.
Undeniable spot of several sports disciplines, such as sailing, diving or hiking, the village is also a place where the beauty of nature is omnipresent. And she gladly reveals the opportunity for walks.

Don't miss the Bay of Figari, with its 800 hectares of protected coastline. The preserved coastline is here bare of any construction.

Your stay in Southern Corsica is also the opportunity to discover Porto Vecchio, located near Figari. The city is home to the most beautiful beaches of the island, but also a sublime hinterland, the Alta Rocca. The sea and the mountain are here within reach...
Not far away, the fortified town of Bonifacio, perched on its high cliffs, also has every chance to surprise you. The sunset gives the city colors that warm the heart.
Learn more about this destination at http://www.visit-corsica.com, www.bonifacio-tourisme.com, www.ot-portovecchio.com
Location
The Figari Airport is located 4km from the town of Figari.
Transport
Bus : There are shuttle buses that run between the airport and the city centre.
Taxi : Taxis are available outside the terminal.
Informations
Availability: Flight offered by Air France
Reservations: www.airfrance.fr
Requirements: Valid ID card