News
Samedi 22 Décembre 2018
HOP! inaugurates its first flights Caen-Pau and Brest-Pau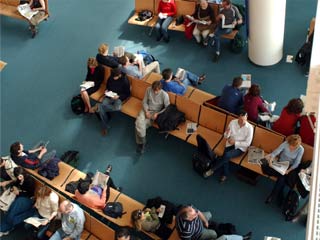 On Saturday 22 December, HOP! inaugurated its first flights between Brest and Pau as well as Caen and Pau. On this occasion, Air'py airport manager Pau Pyrenees organized a "Water Salute", the traditional watering of the aircraft forming a symbolic ark on the ground to greet the first flight of a new line.
The flights between Pau-Brest and Pau-Caen are from 22 December 2018 to 5 January 2019, from 9 February to 2 March 2019 and from 6 to 27 April 2019, operated respectively in CRJ 1000 of 100 seats and in ATR 72-600 of 72 seats.
By the way, HOP! has rearranged the schedules of the Pau-Lille line while again offering 1 weekly flight every Saturday in the Embraer 190 with 100 seats. Pau-Lille flights run from December 22, 2018 to Juanuary 5, 2019, from February 9 to March 2, 2019 and from April 6 to 27, 2019.
Note that it is possible to fly directly on Saturday and return via Lyon every say of the week, or the reverse, for a fully flexible stay.